Azerbaijan Vs Portugal Prediction and Match Preview
VENUE: Olimpiya Stadionu, Baku, Azerbaijan
DATE: 7/9/2021
KICK-OFF TIME: 17:00 UTC+1
---
PREVIEW
The Portuguese national side have had a relatively good form recently and stay joint top of their group A qualification group in the UEFA world cup qualification games.
This game is an all for the taking for the visitors as the home side have been terribly poor in form with several loses over the past months since the beginning of the year 2021.
The Book makers favour the visitors to win this encounter between these two sides. Both teams would be missing a player each due to match suspensions from their previous two games.
HEAD TO HEAD
The Portuguese national team has played against the Azerbaijani's for 7 times the visitors have won 6 of those 7 games and played a draw in 1, scoring 20 goals in the process.
The Portuguese are set to continue their dominance over the Azerbaijani's when they face off later today at the Olimpiya Stadionu in Baku.
---
TEAM ANALYSIS 
AZERBAIJAN
The home side would need all the support they can get to boost their morale as they set to play against the Portuguese, as that would really work in their favour to aid them get a positive result in this encounter.
The home side would be missing the service of Anton Krivotsyuk who was sent off in their last game. His absence would compound their already bleak situation.
The home side have lost 6 of their last 8 games winning 1 and playing a draw in the other.
The draw came in their last game against Ireland, they would be looking to build on the confidence of that draw to get a positive result later today in front of their home fans.
PORTUGAL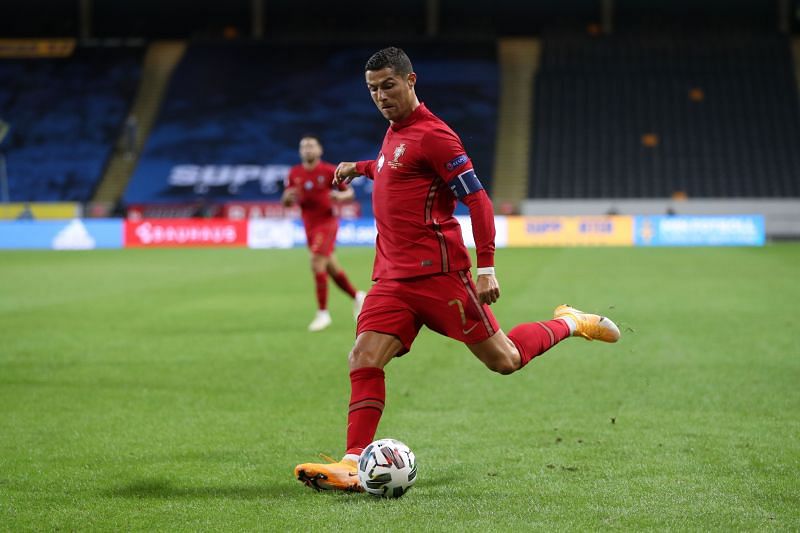 The Portuguese are set to consolidate on the win in their last game against the Qatari's and especially the win against the Irelander's in the game before that which came in very stunning situations with two late goals from C.Ronaldo that came at the death of time.
The Portuguese side would be missing the services of their talisman Christiano Ronaldo but this should not affect the teams performance much as they went ahead to win the Qatari's in their last game even while he was already on suspension which he is still serving.
---
PREDICTION
Multi goals 3 – 6 goals in the match.
You can sign up and Join 1xbit by clicking here and Bet in Crypto, Receive welcome Bonus up to 7 BTC