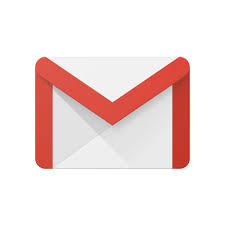 Gmail is one of the best mailing software on the internet that is also mostly used. However, there are additional functions you can add to your Gmail account with the use of Gmail Addons which is just like Chrome extensions.
How to Install an Extension in Gmail
Select the extension that you want to add to your Gmail.
In the upper-right corner, select Add to Chrome.
How to Uninstall an Extension in Gmail
Open Chrome and select Extensions in the toolbar in the upper-right corner of the screen.
Select Manage Extensions
Find the extension that you want to uninstall and select Remove.
Select Remove to confirm
The 10 Best Gmail Add-on and Extensions for Email Power users
Zoom for Gmail is a Gmail add-on that lets you start Zoom meetings with your contacts right from your inbox. This integration allows you to access more Zoom capabilities, such as your planned Zoom meetings, without having to leave Gmail.
If you communicate with your friends or colleagues using both Slack and email, you can now install Slack for Gmail and have the best of both worlds. This add-on combines the two communication channels and allows you to send emails to Slack directly.
Dropbox for Gmail is an excellent tool for team collaboration, especially if you're already a Dropbox subscriber. It allows you to directly attach Dropbox files to emails and save email attachments to your Dropbox account.
Grammarly for Chrome can assist you in correcting any grammar or spelling errors in your emails. It also offers advice on how to improve your general writing skills and teaches you how to write like a pro.
Get the Mailtrack addon if you're constantly wondering if your email has been received and opened. It will assist you in tracking whether your email has been opened, providing live notifications when your emails are opened, and providing a breakdown of the recent activity of the emails you're tracking.
Checker Plus is a multitasking addon that allows you to deal with new mail without having to abandon your present duties. The extension will notify you of new emails and allow you to view, archive, or delete them without having to open Gmail.
If you use notes to keep track of everything, you'll want to add Simple Gmail Notes to your Gmail app. This extension allows you to add notes to emails in your inbox, save the notes to your Google Drive, and then use the references from the notes to search for emails faster.
This Gmail extension is ideal for forwarding emails to several recipients at once. Especially beneficial for anyone who works in a large corporation and receives a large number of work emails on a regular basis.
Install Just Not Sorry into Gmail if your emails demand a different kind of assistance, such as assisting you in maintaining the usage of powerful language rather than weak language. This addon will assist you in making a stronger case for your position by delivering helpful word recommendations from inside your email.
Boomerang is a full-featured productivity application that assists you in managing your emails by giving templates for various scenarios. However, the key feature of this plugin is the AI-powered writing assistance it provides.
* BEST DEALS & OFFERS*
◊[Easy BET and WIN 100%] Click Here To Get Daily Sure Football Predictions From Team Of Experts. --
CLICK HERE
◊Join 1xbit and Bet in Crypto, Receive welcome Bonus up to 7 BTC --
CLICK HERE
◊Register Your Business Name With CAC and Get it in less than 2 weeks--
CLICK HERE
____________________________________________________________________