Mike Adenuga (born Michael Adeniyi Agbolade Ishola Adenuga Jr.) is a Nigerian businessman who is most prominent as the chairman and CEO of Globacom Telecommunication Network, one of Nigeria's largest telecom companies.
Besides being vastly famous as the owner of Globacom, Mike Adenuga is a vibrant philanthropist, entrepreneur and investor. He is currently Nigeria's second richest person just behind first-placed Aliko Dangote.
This post is a biography of Mike Adenuga and it will tell you most of the things you may want to know about the prominent businessman.
Family Background
Mike Adenuga was born on April 29, 1953 to Yoruba parents, Oloye Michael Agbolade Adenuga (father) and Juliana Oyindamola Adenuga (mother) in Ibadan, Oyo state, Nigeria. Mike Adenuga's mother (who hailed from Ijebu) was a businesswoman while his father (who was of Ibadan descent) served as a school teacher in his lifetime.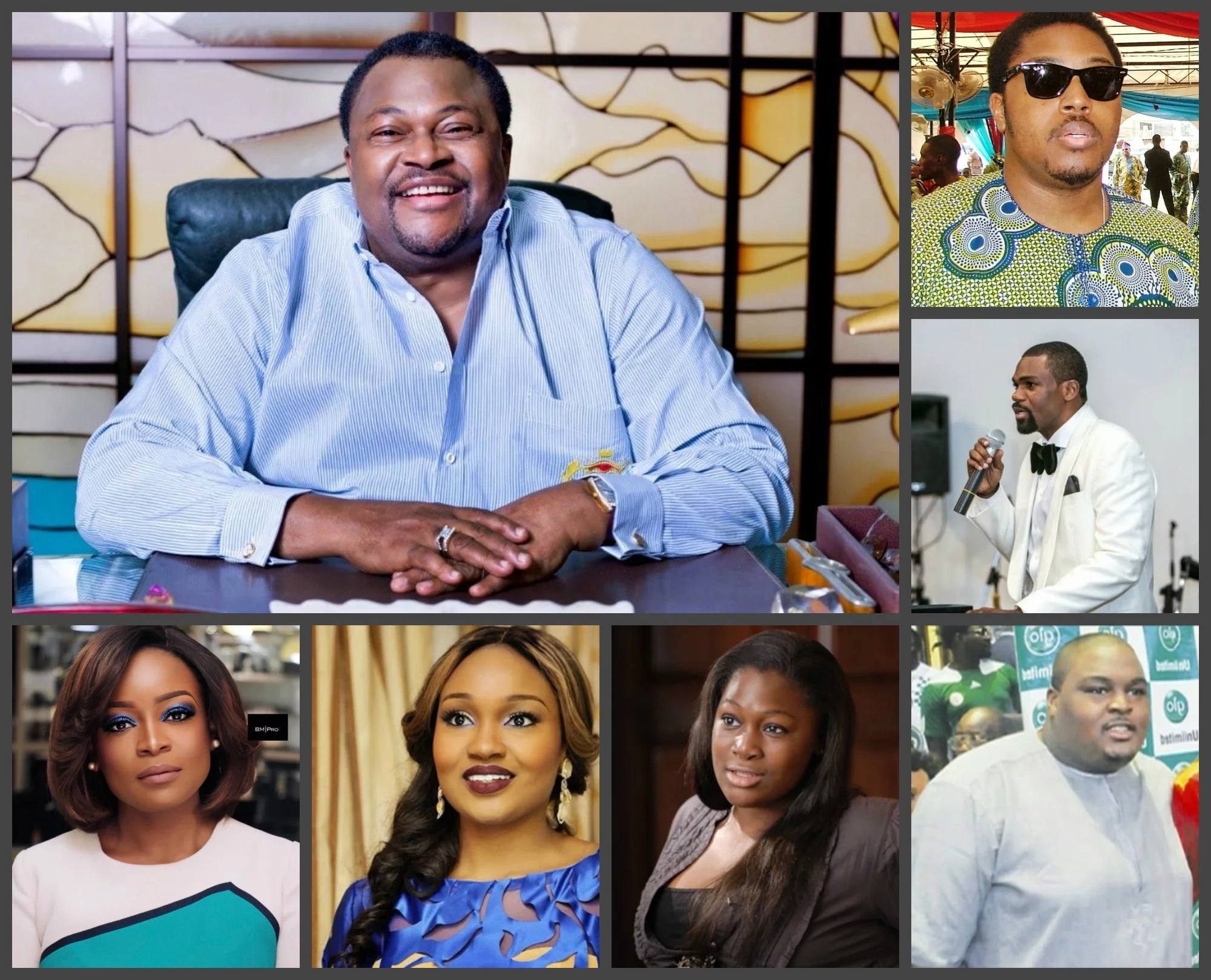 Educational Background
Mike Adenuga was first schooled in Ibadan Grammar School, Ibadan, from which he attained his First School Leaving Certificate. At the end of his basic education, he was further schooled in Comprehensive High School in the same Ibadan, Oyo state.
At the tertiary level, Mike Adenuga received education at New York's Northwestern Oklahoma State University in the United States. Notably, he graduated from the said University with a BSc. in Business Administration. Fortunately, he was able to further his education to the Masters level wherein he received education at New York's Pace University. He obtained a Master's degree in Business Administration from the said University.
It is worthy of note that Mike Adenuga once served as a cabby (taxi driver) during his time in the university, all in order to finance his education.
Business Career
Mike Adenuga was fortunate to have been issued a drilling license in 1990 by the government of Nigeria. In the year that followed, Mike Adenuga's company (Consolidated Oil) "struck" oil in Ondo state's shallow waters, hence becoming the first Nigerian-owned oil company to "strike" a vast deposit of oil considered sufficient for commercial use.
Mike Adenuga's interest in telecommunications became evident following his receipt of a conditional GSM license in 1999. Although the said license was revoked, the Nigerian Government eventually issued him a new license in 2003. This led to the emergence of Globacom (Mike Adenuga's telecom company) which soon became a household name, giving MTN (the biggest player in Nigeria's telecom company) a run for its money.
Although Globacom was operating vibrantly, it remained a Nigeria-specific telecom company until 2008 when the telecom giant successfully extended its tentacles of operation to the Republic of Benin. From there, the telecom giant further extended its coverage to Ghana and Ivory Coast. Reports claim that there are efforts to extend the company's coverage to other countries in West Africa.
Mike Adenuga's business engagement spans beyond ownership of Globacom. Reports have revealed that the telecom mogul is a stakeholder in Conoil (a prominent oil exploration firm) and the Equatorial Trust Bank.
Marriage
Mike Adenuga is the husband of Titi Joyce Adenuga. The couple are blessed with five offspring with whom they reside in Banana Island, Ikoyi, Lagos state.
Controversy
Mike Adenuga was once alleged by the Economic and Financial Crimes Commission (EFCC) to have engaged in money laundering. This, in 2009, resulted in his detainment by the Commission. Due to this controversy, Mike Adenuga resorted to relocating from Nigeria to the United Kingdom. He remained in the UK till he was pardoned by the administration of President Umaru Musa Yar'Adua.
In 2016, allegations leveled against Mike Adenuga indicated that the rich businessman was in a huge debt. The debt, which summed up to $140.5 billion, reportedly stemmed from Consolidated Oil (Mike's company)'s failure to settle its financial obligation with Total –a prominent French oil company.
Also, Bellbop (a company owned by Mike Adenuga) reportedly came under controversy. Following its failure to settle the debt of $9.4 million reportedly owed to Baker Hughes (a U.S. oil and gas company), Mike Adenuga's Bellbop was served an interim injunction by the Lagos State High Court.
Awards
African Telecoms Awards' (ATA) award for African Entrepreneur of the Year (2007)
Nigerian national award of Grand Commander of the Order of the Niger
Pillar of Football in Africa award
Special Golden Jubilee Independence Anniversary Award
Grand Commander of the Order of the Niger (2012)
Net Worth
A 2017 report by Forbes Magazine described Mike Adenuga as one of the world's 100th richest people. Over the years, Mike Adenuga has remained Nigeria's second richest person (behind first-placed Aliko Dangote). In 2017, his net worth was estimated around $5.8 billion.
His current net worth has been estimated around $6 billion.
Conclusion
We strongly believe that this article has rightly served your information need about Mike Adenuga.
Like several other extremely rich Nigerians of today, Mike Adenuga once had his own "tough" time and his success story is still reckoned as an inspiring one.
* BEST DEALS & OFFERS*
◊Become an Expert Cryptocurrency Trader and Investor With My Winning Master plan and strategies. Get a 1-7 days Course Live on Zoom with complete mentorship and first hand signals With 30% Off Original Price For Just 100 Slots--
CLICK HERE
◊Get Free ₦1,000 plus 5% - 15% interests on savings and over 35% return on investments: Create a Free Account on PiggyVest --
CLICK HERE
◊Do you want to make good money daily betting on your favorite soccer games?Join Betgaranteed Telegram channel for constant and steady Football winning --
CLICK HERE
◊Register Your Business Name With CAC and Get it in less than 2 weeks--
CLICK HERE
◊
◊Grab Ultimate List of Over 100+ Companies That Pays You Up To $2500 To Blog and Post Online ( #3000 Only))-
CLICK HERE
____________________________________________________________________