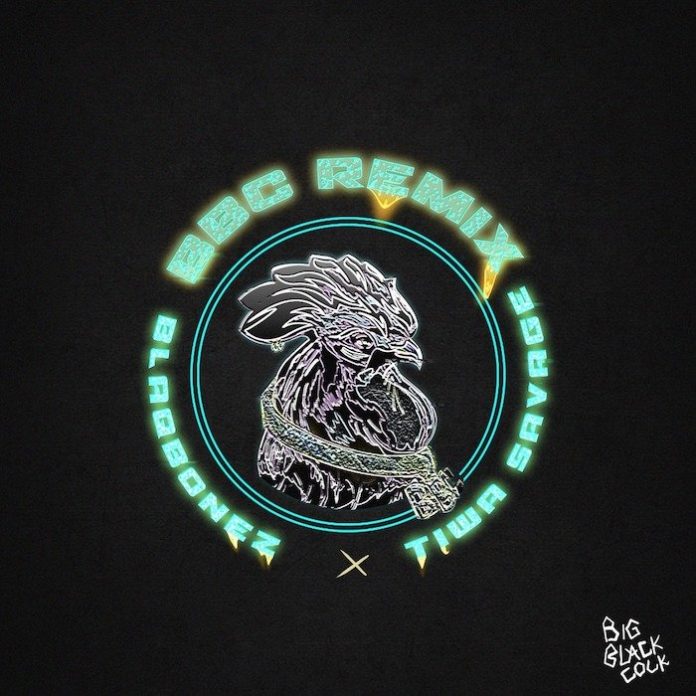 Blaqbonez is kicking off the year with a bang, connecting with the Queen of Afrobeats, Tiwa Savage for a remix to his viral single, 'BBC'.
Blaq and Tiwa trade verses about steamy trysts; with Tiwa expertly matching the energy of the song. The song features Blaq at his cheeky and provocative best; expertly toeing the line between risqué and sexy.
BBC talks about how this sexy girl has been giving him a good vibe, wanting to be his, just want him to wife her and tie him down, giving him different styles, wanting to stay all night and be by his side, carry his child and make her his Bride, but all wants is to have fun and sample all around.
can you relate? Some men do not want commitment and there is nothing you can do to make them stay. heard of the saying that you cannot keep a man that doesn't want to be kept, sop giving yourself the headache and stop having sleepless night over the man who is messing around, it is not your fault that he is cheating, just let him go.
Here is Tiwa Savage wondering what she has done that he doesn't want to stay, despite trying all she can to make them stay together.
Listen to the song below:
* BEST DEALS & OFFERS*
◊ Get Free ₦1,000 plus 5% - 15% interests on savings and over 35% return on investments: Create a Free Account on PiggyVest --
CLICK HERE
◊Join the Best P2P Crypto Exchange site REMITANO, Get Up to 33% Off remitano.com Deals/Orders --
CLICK HERE
◊Order Ultimate Virtual Soccer Hacks and Secretes to Win 100k Daily --
CLICK HERE
◊Register Your Business Name With CAC and Get it in less than 2 weeks--
CLICK HERE
◊
◊Grab Ultimate List of Over 100+ Companies That Pays You Up To $2500 To Blog and Post Online ( #3000 Only))-
CLICK HERE
____________________________________________________________________