Burnley is going to sit deep and try to frustrate City, it's the only logical conclusion for this match. If Burnley forces some kind of open play and tries to compete with City then it's going to be a massacre against the Citiziens in this immense form.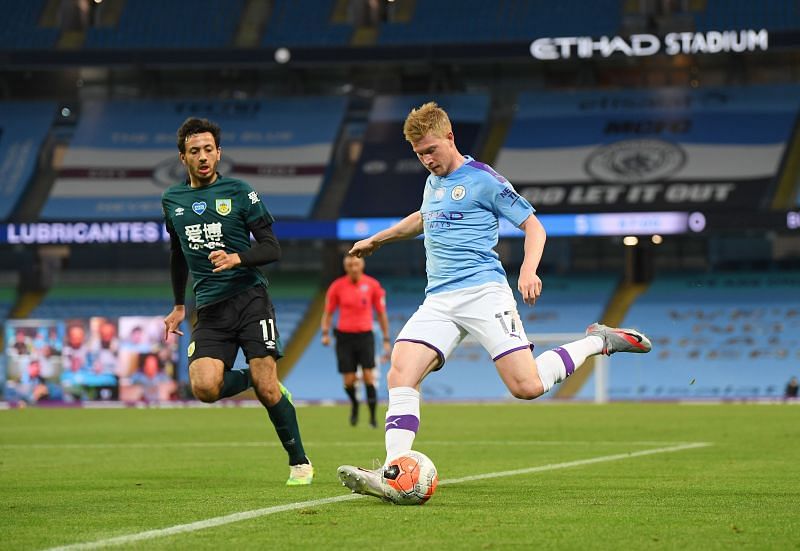 If we keep that in mind, and I am confident that this is the way Dyche will prepare his guys against Pep, then we can expect at least two bookings in the match.
The line is so low because tonight's ref is Mark Atkinson. He's not the type of ref like Deano who's going to card everything just because, Atkinson likes to give advantage and he doesn't book players often.
That is not important and it shouldn't mean anything for this match. Burnley is going to be under constant attacks and they don't have a choice but to play really aggressive defense against City, both in midfield and at the back.
At least two booking should be easy considering what is Dyche up against, but if you're brave and fancy a 2.5 line go for 2.52 from Pinnacle for far greater odds.
Burnley vs Manchester City betting tips
Away win for Manchester city 2 @ 1.24 odds
* BEST DEALS & OFFERS*
◊[Easy BET and WIN 100%] Click Here To Get Daily Sure Football Predictions From Team Of Experts. --
CLICK HERE
◊Join our Community and forum, discuss and share relevant and useful information daily --
CLICK HERE
◊Register Your Business Name With CAC and Get it in less than 2 weeks--
CLICK HERE
____________________________________________________________________