Welcome to ccnworldtech, In today's article, I will be showing you guys at least 10 Platforms Or Apps that you can use to convert airtime to cash instantly without hitches.
If anyone ever had the need to convert airtime to money, they practically had no choice but to sell the airtime to people who could be friends, relatives or random buyers (as the case might be). While the latter condition happened to be the only route for converting airtime into cash, it appeared quite tedious as the chances of instant conversion were very low.
Today however, there is a dramatic change in the process of airtime-to-cash conversion. Interestingly, this dramatic change happens to have stemmed from the advent of apps and/or web-based platforms capable of instant airtime-to-cash conversion.
Therefore, this post will expose you to the top 10 platforms or apps that will help you convert airtime into cash.
---
1.Eazymobile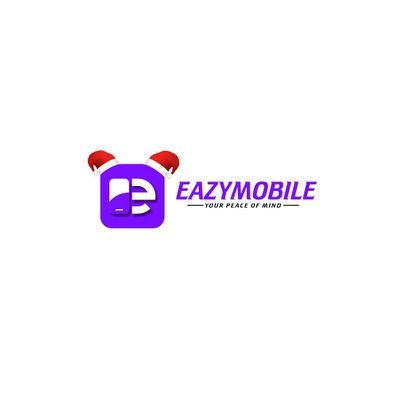 Eazymobile is a versatile platform that offers the ease of converting airtime into money at affordable rates. Highly rated for its versatility, Eazymobile lets you perform other tasks including electricity bill payment, payment for TV subscription, airtime purchase, Bitcoin purchase and sale, etc.
The platform is duly equipped with a responsive customer support service which can be accessed on various social media handles including Telegram, Facebook and Instagram. Besides providing customers with an instant avenue for airtime sale, Eazymobile avails them the convenience of sending bulk SMS.
On Eazymobile, the steps for converting your airtime into cash are easy to follow and can be accessed through the View Process button on the homepage.
To patronize Eazymobile and use their service, kindly click here
---
2.Aimtoget
Aimtoget is one of the platforms you can bank on in any attempt to convert your airtime into cash. On the one hand, the platform guarantees you 80% of your airtime worth after conversion and on the other hand, it boasts swift conversion time.
Interestingly, Aimtoget lets you perform other tasks such as bill payment, transfer/receipt of funds, purchase of data bundles and airtime. While Aimtoget is evidently one of the most-used platforms for airtime-to-money conversion, it's quite fascinating that the platform offers a mobile app.
If you crave a better shot at accessing the offerings of Aimtoget, using the app might be your best bet. Meanwhile, the Aimtoget app is available for download on Playstore.
Check out Aimtoget here
---
If versatility and reliability occupy great positions on your list of selection criteria, Modelc is likely your perfect fit. On the one hand, the platform has been an operative player for a considerably long period, and on the other hand, it caters to several other customer needs in addition to airtime conversion.
Some of the other things you can do on Modelc are utility payment, bill payment and bitcoin sale/purchase.
Prettily, Modelc is considered one of the most responsive platforms on this list, thanks to its live chat feature that makes it convenient for customers to get in touch with the platform's customer attendants via telephone and social media. This, surely, clarifies that Modelc is a very accessible airtime conversion platform and so, you may not have to worry about accessibility while dealing with it.
If you'd like to access Modelc via a mobile app, you definitely have the chance of downloading the platform's mobile app from Playstore.
Modelc goes beyond the status of a mere airtime converter as it offers a referral programme that lets you earn up to #5,750 on every person that you refer. There are lots of sites/platforms that offer referral programmes but it's realistically difficult to get one that gives you the likelihood of earning up to #5,750 per referral.
Check them out here
---
4.OG Dams
Based on findings, OG Dams is one of the airtime conversion platforms with user-oriented information about using the platform. Frankly, OG Dams' well-developed FAQ page readily paves the way for anyone to have a clear grasp of how the platform is used.
If you're struggling to understand a third-party review of OG Dams, you can easily head to the FAQ page of the platform and read up the information therein. This way, you're certain to easily understand how to convert your airtime into cash on the platform.
Asides airtime-to-cash conversion, services you can enjoy on OG Dams include electricity bill payment, Cable TV payment, airtime top-up and data bundle subscription.
To guarantee customers the swift experience they desire for airtime conversion and other services, OG Dams adopts a completely automated processing mode. Prettily, some of the things you'll cherish about OG Dams include ease of access, swift transaction processing and responsive customer support. Customers who have complaints to lodge about OG Dams can forward the complaints to the platform's Telegram contact.
To Patrionize OG Dams, kindly click here
---
5.VTU.ng
VTU.ng is a site that helps you sell your airtime and charges a processing fee equivalent to 20% of the airtime. While the site is generously compatible with Glo, MTN, 9mobile and Glo, it charges a uniform processing fee for airtime conversion on all of the listed networks.
In getting your cash on converted airtime, you can use any of two options namely your bank account and your VTU.ng wallet. Whichever (of the two ways) you've chosen for receiving your money on VTU.ng, you'll likely have a nice experience coupled with a quick conversion time.
To use their services, kindly click here
---
6.Zoranga
If you're in search of a reliable service that can help your business with airtime payment acceptance, Zoranga could be a nice fit for you. This, for a pretty reason, suggests that Zoranga goes beyond just providing an avenue for individuals to convert airtime into money.
Prettily, the platform avails your business the ease of accepting payments in the form of airtime. In another vein, and perhaps if you're running a charity, you can opt to accept donations as airtime.
For customers' ease of access, there is the Zoranga app which is downloadable from Google Playstore. Given that reliability is one of your top considerations for choosing an airtime-to-money converter, Zoranga is likely your best choice.
To use their services, kindly click here
---
Conclusion
We strongly believe that you'll find any of the listed apps/platforms suitable for your airtime-to-cash conversion. If you've mistakenly purchased more airtime than you need, you shouldn't worry about converting the airtime surplus into cash provided you've got the listed apps/platforms at your fingertips.