Loan Apps in Nigeria everyone must have when Applying for a Loan
Have you been looking for ways to get loans in order to solve your urgent financial needs, but it seems the monetary value needed to eliminate it is scarce? There are times we turn to relatives, family members, and close friends for help but we are faced with either complaints, negative responses, or something that's not able to fix the exact demand.
The next idea that comes to your mind is obtaining loan from banks, but the numerous paperwork and procedures that take too much time are overwhelming and frustrating.
The use of techno phones and devices has made it easier for people to obtain loans by using application on their mobile phones. Some of these loan apps require one to make repayments after borrowing. If you're borrowing for business purposes, there should be a plans for paying back.
This article provides information about the top 20 loan Apps in Nigeria everyone must-have when applying for a loan. It also gives some interest rates for different platforms, but it is advisable you make  adequate inquiries from the chosen loan app to be current on their interest charges.
Have You Heard of the trending Vbank? Here is a complete Review on How to Join, Open Account, Download The  Vbank App and Everything You Need to Know About Vbank.Ng
---
These loan apps are reliable when it comes to fast loans, and effective customer relationships. These apps have provided financial needs to numerous individuals even in emergency situations, and you can make your choice on the one that suits your preference after reading through the various loan apps in Nigeria.
1.  Aella Credit
Aella Credit is a trustworthy loan app that gives access to very fast Loans. They have good customer relation, and their customer service is very effective. Assistance is rendered to individuals with complaints or enquires whenever they are necessary. It requires one to sign up and provide the necessary information needed to obtain the loan, and this gives  you access to loans irrespective of your location.
To Download Aella Credit mobile app click here
---
2.   Branch
Branch loan app is among the top loan apps in Nigeria. For me. branch is currently the best and undisputed champion when it comes to loans with excellent and well trained customer care representatives.  it is also operated in other countries and gives accessibility to users at any location either at home, office, or public organizations, etc. After the necessary procedures are taken to sign up the individual who is interested in the loan, the money is sent to the individual through his or her bank account.
Also Check out:
---
It is a reliable loan app with efficient accessibility to loans when it is needed for either business or personal purposes. Branch gives the opportunity to make applications for loans that are as low as a thousand naira, and as high as two hundred thousand naira from the loan app with no huge interest being placed when making payment of the money loaned.
To download Branch loan app, click here
---
3.      Carbon (Paylater App)
This loan app called Carbon is among the numerous loan apps in Nigeria, it is one of the recognized apps to solve your fianacial issues. For lots of people who borrow money, this Carbon was initially called paylater app when it was established. This gives loans to people regardless of their job or work status.
It doesn't matter if you are a worker, student, employed, unemployed, salary earner, or entrepreneur, you can seek a loan with this app whenever you have urgent financial needs.
To download Carbon loan app, click here
---
You Might Be Interested in  Loans or Scholarships >>> Check out our complete list of  Top 20 Masters Scholarship for Graduate Studies in Nigeria
4. CreditVille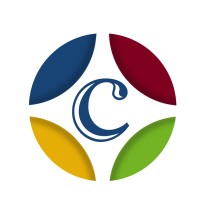 This app is useful to mostly business and monthly earners in Nigeria. These group of people are always faced with financial challenges that will require them to borrow money. Creditville is capable of offering loan ranging from 100,000 to 4,000,000 Naira.
The good thing about this loan app is one can borrow money without using any form of collateral. It is expected for the borrower to pay back the loan within 1 months.
To download Creditville Loan app click here
---
5. Fair Money
The Fair money loan app is popularly due to its efficiency in obtaining loans. The services offered by this loan app is very effective and has no stress. You can apply online for loans at any amount higher than 100,000 naira with no need for paperwork or collateral.
Its repayment policy is vast giving options for convenient repayment, there's a great advantage for individuals who pay back loans early, because they are going to have opportunity to get higher loans. Other bills can also be made through this loan app with discounts when you buy airtime from the app in Nigeria.
To download Fairmoney loan app, click here
---
6. KiaKia Money
KiaKia Money is a mobile web app that offers very fast and quick loans, KiaKia money is available to individuals who have urgent demands to redeem regarding their businesses or pressing issues. The official website of KiaKia loan should be consulted to make the application and get directives on the loan application.
To start with Kiakia money loan visit here
ALSO CHECK OUT:
---
7. Kwik Money
Kwikmoney is different from other loans based on the fact it does not demand unnecessary details to obtain loans. It only requires the user's mobile contact number, a smartphone, and simcard that is directed to your bank account. There's no need for paperwork or documentation as you're granted access to the loan in no time. Early repayment of the loan is advised, you're attracted to benefits like increased chances and rate of borrowing money.
The official website should be consulted to enable you to make your application which requires your contact number to enable you have the money sent to you. A time-limit of 14-30 days is given for repayment with a 5% interest added to the amount borrowed. It is advisable to repay early before the 14th in order not to attract the interest value placed on the deadline.
To get started with Kwikmoney,click here
---
8. Palm Credit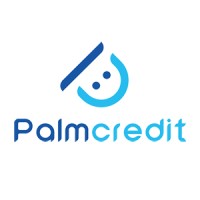 Palm Credit offers Loans for as low as N2000 and as high as N100,000. Palmcredit gives access to fast loans at an easy and fast pace. The steps used are easy and understandable to give Loan access to the interested user. The loan timeframe is between 91 days to 180 days with various interest rates ranging from 14% to 24%, monthly interest of 4% to 47%, and an annual percentage rate of 48% to 56%. This loan app can be downloaded from the Google PlayStore.
To get started with Palmcredit and apply for loans, click here
---
9. Soko Loan
Soko Loan is a Loan app among the top Loan apps in Nigeria, the app is convenient for anyone to use. The loan is being sent directly to the user's bank account, and it is expected that the person should make repayment within  weeks stipulated in the disbursement contract or  2-6 months.
This online loan app in Nigeria is fast and it has no need for collateral or paperwork, and the interest rate ranges from 4.5% to 34%.
Soko Loan is a microfinance institution that grants those with no privilege access to financial aids. Entrepreneurs of small scale businesses and students can take loans from Soko Loan, it's vital that repayments are made early. The steps needed to get loans are easy, and you can download and apply for a loan with Soko loan.
However, it must be noted that failure to repay according to  the specific period allotted to you can results in serious or drastic consequence. Sokoloan are very hash and wicked when it comes to loan repayment. They result in sending all your selected contacts messages regarding your  loan repayment failure notice.
To get soko loan click here
---
10. Quick Check
Quickcheck is another Loan app you can have on your mobile phone. It grants loans to you at a fast pace which goes straight into your bank account when you make an application for loan. As a Nigerian, this loan app assists you to get fast loans online without collateral.
The procedures required are easy and borrowing money is at high value of 200,000 with the user's ability to choose when to make repayment. The Quickcheck Loan app can be downloaded from Google PlayStore. Click here to do that now
---
11.Renmoney
Renmoney gives loans to customers without any sponsor or collateral. It can loan out up to N6,000,000, and it is essential that repayment is made within a time frame of 12 months with 4 to 5% interest rate.
There are conditions guiding this platform before you can make an application for loan. Applicants are expected to be 21 years of age and above with employment that supplies steady income. A valid bank account and means of identification are also important.
To get started with Renmoney click here now
---
12. Rosabon Finance Quick Loan
This is one of the quickest means of getting loans without collateral in Nigeria. It is also a simple method of gaining personal Loan. You are expected to repay loans within 3-12 months, the interest rate falls at a percentage of 4-6% each month.
There are also provided conditions that cover participation in this loan such as valid identity cards, paid employment and Bank Verification Number (BVN).
To get started, click here
---
13.
Zedvance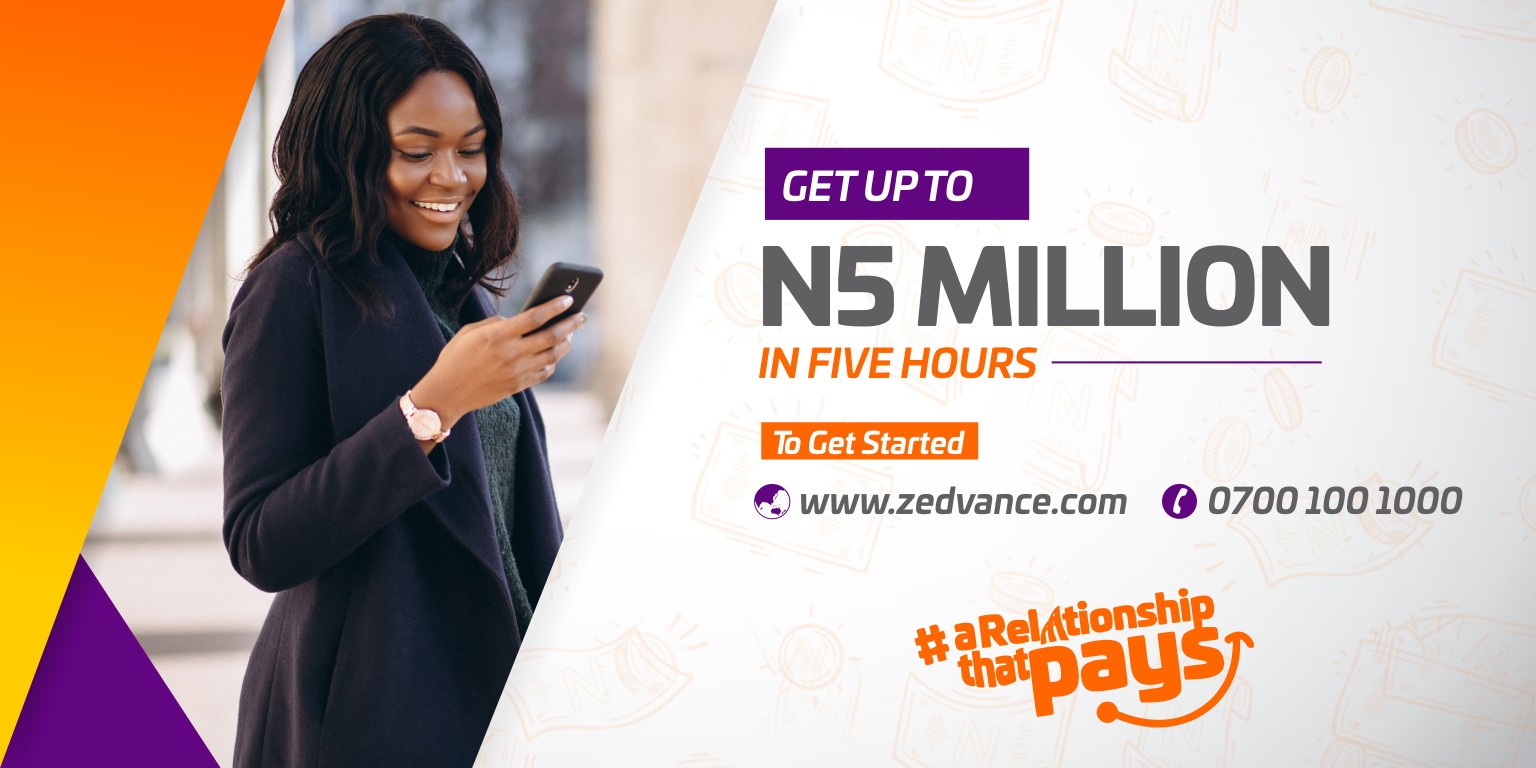 Zedvance offers customers a fast loan at an increased rate. The interest rate relies on the deals of loan, and this platform is meant for salary-earner. The interest value for zedvance is 4.0 to 4.5%. It also has its conditions for giving loans which include official email address, valid Id, employment letter, and a repayment means of either cheque or direct debit.
To Get started with Zedvance, kindly click here
---
14.Okash
Okash is a personal loan platform for Nigeria. It is open to Nigerians from age 20-55 years, and you can obtain a loan of 3000 to 50,000 naira from Okash.The repayment of loan is optional as you can make a choice on any that suits your preference. The repayment of loans demand a time frame of 91-365 days with interest rates of 0.1% to 1% on a daily basis and annual interest rate of 36.5%-360%.
To get started,click here
---
15.  Xcredit Loan app
The loan app Xcredit gives fast and reliable loans in Nigeria. It offers an amount of N50,000 to N500,000 with a time frame of 91 days – 180 days with an interesting value of 12%. The age-grade ranges from 18 years and above.
The loan is sent directly to your bank account after the procedures of creating the Xcredit account, and applying for the loan is actualized.
To get started, click here
---
16.Lcredit Loan App
The repayment strategy of this loan app is convenient and has a commendable interest rate with a loan limit of N5,000 to N50,000 having a 4.5% to 34% interest rate and service fee. Loans repayment policy is for duration of 91 to 180 days and an annual interest of 29% to 219%. Lcredit Loan is open for interested Nigerians above 18 years and below 60 years of age.
This loan app requires no need for collateral, paperwork, or guarantors. All you have to do is apply from the Lcredit app with a smartphone, download the app, and register.
To get started with Lcredit loan,click here
---
17. GETCASH Loan App
This loan app is fast and it is for 25 years of age upward. It is required that the applicant have a steady job before obtaining the loan. Getcash repayment is within 91-180 days with loan offers from N5,000 to N100,000. The interest rate is 5% – 27% with an annual percentage rate of 26%- 334%. The charges are straight forward, easy with friendly options for repayment as well as quick approvals when registration is complete. The Getcash app can be downloaded from Google playstore.
To get started,click here
---
18. Page Financials
Page Financials provides quick Loans through mobile App for your personal and immediate pressing demands. Page Financial gives loan, and there are other tasks that are performed with this platform such as money transfer, airtime recharge, and payments of bills.
A mobile phone is needed to acquire this loan which is between N2,000,000 – N5,000,000 with no collateral or paperwork. There are added advantages attached when you use Page Financials which is a Loyalty award. The website is also available for further inquiry.
To get quick loan with page financials, kindly visit them here
---
19.
9ja Cash App
This is a quick loan app that gets money into your bank account speedily. All you have to do is signup with the necessary details, and follow the easy steps required for you to obtain a loan. Repayment is within 91 to 180 days with interest rates of 1% to 34%, and you can borrow loan from N5,000 to N300,000. The monthly interest of 3%-29%, and annual interest rate of 29% to 365%.
---
20. Quick Bucks
This Loan app is from Access Bank, it gives access to both Access bank customers and non-Customers. Quick Bucks offer Payday Loan, salary advance, Mortgage, small ticket personal Loans, Device financing, and Vehicle finance.
The Loan app has procedures like downloading the app and other relevant processes and important details to fill up before obtaining the Loan, these steps are easy and understandable, and you will also be required to provide your bank account number to enable you to receive the loan.
To get started with Quick Bucks loans, kindly click here
---
Conclusion
There are various loan apps that is fast, simple and safe by users in Nigeria. Loans are made through these online apps which have proven to be highly effective as money is transferred to the loan applicant's bank account after making a request for loans. These various loan apps have different terms and conditions, it is important that you read through them to gain familiarity and make a choice on the terms that are acceptable and pleasing to you.
Do you have suggestions, recommendations or any other loan apps or companies in Nigeria not mentioned in our list above? kindly drop it via the comment section below!