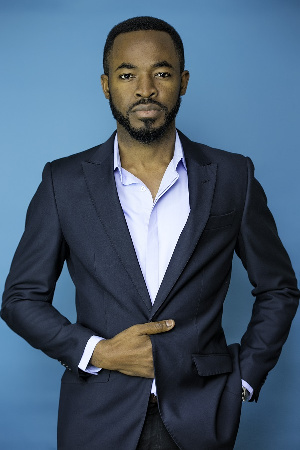 OC Ukeje (born Okechukwu Ukeje) is a Nigerian actor who is also known as a musician cum model. He has excelled in stage play performance and movie acting. OC Ukeje produced the soundtrack of Potato Potahto.
Okechukwu Ukeje is an award-winning actor who has starred in a handful of top-rated Nollywood movies. Notably, he was a prominent actor in the movie titled Half of a Yellow Sun.
Family Background
OC Ukeje was born to parents (Mr. and Mrs. Ukeje) on July 15, 1981, in Lagos state, Nigeria. Although born in Lagos in southwest of Nigeria, OC Ukeje is a native of Abia state in southeast of Nigeria.
Educational Background
At the end of his primary education, OC Ukeje proceeded to Federal Government College, Ijanikin, where he had his secondary education. Having finished from the said school, OC Ukeje furthered his education at University of Lagos (UNILAG). He finished from UNILAG with a BSc. in Marine Sciences.
Acting Career
OC Ukeje began acting as far back as when he was a first-year student in the University. He kick-started his acting career with a stage play at that time. It's quite interesting that acting is what has brought OC Ukeje into the limelight whereas his initial dream was becoming a musician. Nevertheless, OC Ukeje doubles up as a musician, having recorded radio jingles for corporate organizations and partnered with several producers and musicians.
OC Ukeje has prominently starred in White Waters –a movie directed by the trio of Izu Ojukwu, Rita Dominic and Joke Silva. Meanwhile, he happens to have shot into the limelight following his winning of the Amstel Malta Box Office (AMBO) in 2006.
Within his professional career, OC Ukeje has also excelled in performing stage plays. At the London Cultural Olympiad of 2012, he was part of the repertory team which showcased 3 stage plays for the Nigeria House.
The skilled actor partnered alongside the other cast members of Wetin Dey, a notable TV series showcased at the International Emmy World Television Festival (2007). The TV series was produced by the BBC World Service Trust.
One of the prominent movies OC Ukeje has starred in is Black November, produced by Jeta Amata. He was also part of the cast of an Ndani Tv series titled Gidi Up. Other cast members for the series were Ikechukwu Onunaku, Somkele Iyamah, Deyemi Okanlawon and Titilope Sonuga.
In 2014, OC Ukeje was listed among the top box office grossers by the Nigerian Cinema Exhibition Coalition. Along with Somkele Iyamah, OC Ukeje was invited as a rising star by the Toronto International Film Festival.
---
Marriage
OC Ukeje is the husband of Senami Ibukunoluwa Togonu-Bickersteth.
Songs
Potato Potahto (2017)
Gospel According to 2 Rap –Is It Your Love (2011)
Movies
White Waters (2017)
Comrade (2008)
Two Brides and a Baby (2011)
Black Gold (2011)
Till Death Do Us Part (Short, 2012)
Hoodrush (2012)
Awakening (2013)
Half of a Yellow Sun (2013)
Alan Poza (2013)
Confusion Na Wa (2013)
Secret Room (2013)
The Rubicon (2013)
Gone Too Far (2013)
A Temple Made of Clay (Short play, 2014)
Gidi Up (TV series, 2014)
Love or Something like that (2014)
Gidi Up (TV series, 2014)
When Love Happens (2014)
Before 30 (2015)
Heaven's Hell (2015)
The Department (2015)
Ayanda (2015)
North East (2016)
Remember Me (2016)
The Arbitration (2016)
er (2017)
The Royal Hibiscus Hotel (2018)
In Sickness and Health (2018)
Shades of Attraction (2018)
Ashen (2019)
Hunter's Game (2019)
Nominations
AMVCA nominee for Best Actor in a Comedy (Movie/Tv series) 2018
City of People Movie Award nominee for Best Actor of the Year (English) 2015
Africa Movie Academy Awards nominee for Best Actor in a Leading Role (2013)
Awards
Best International Actor (2017)
Best of Nollywood Awards for Best Lead Actor in an English Movie Alan Poza (2013)
Nigeria Entertainment Awards for Best Lead Actor in a Film in Alan Poza (2013)
African Movie Academy Awards for the Best Upcoming Actor (2008)
African Movie Academy Awards for Promising Actor (in White Waters) 2008
City People Movie Award for Best Actor of the Year (English) 2016
AMVCA's award for Best Actor in a Drama in Two Brides and a Baby (2013)
Nollywood Movies Awards for Best Actor in a Lead Role in Hoodrush (2013)
---
Conclusion
OC Ukeje is a promising actor who has starred in several award-winning movies and bagged a handful of awards. He is one of the Nollywood actors making waves in what they know how to do best.
Hopefully, this post has revealed all that you were willing to know about the actor.
* BEST DEALS & OFFERS*
◊Become an Expert Cryptocurrency Trader and Investor With My Winning Master plan and strategies. Get a 1-7 days Course Live on Zoom with complete mentorship and first hand signals With 30% Off Original Price For Just 100 Slots--
CLICK HERE
◊Get Free ₦1,000 plus 5% - 15% interests on savings and over 35% return on investments: Create a Free Account on PiggyVest --
CLICK HERE
◊Do you want to make good money daily betting on your favorite soccer games?Join Betgaranteed Telegram channel for constant and steady Football winning --
CLICK HERE
◊Register Your Business Name With CAC and Get it in less than 2 weeks--
CLICK HERE
◊
◊Grab Ultimate List of Over 100+ Companies That Pays You Up To $2500 To Blog and Post Online ( #3000 Only))-
CLICK HERE
____________________________________________________________________