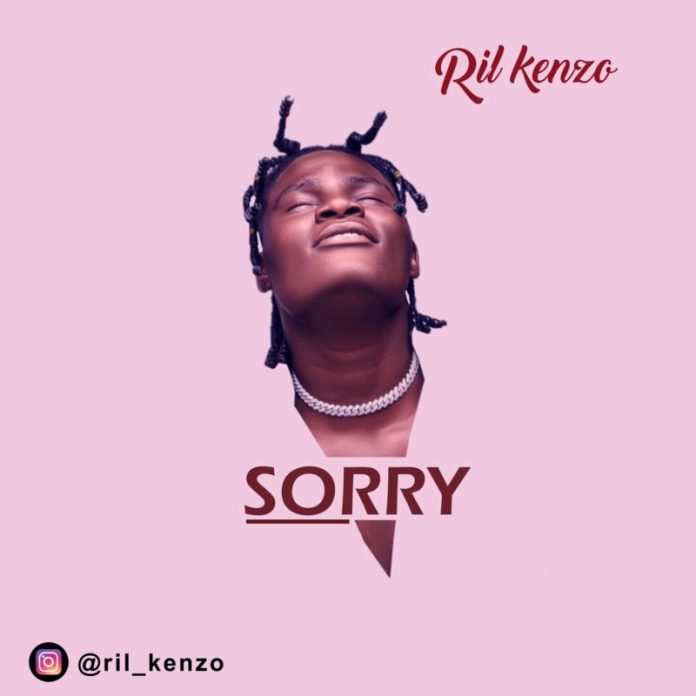 Ril Kenzo has just released the official music video to the latest song 'Sorry'.
One of the words we all should learn to always say is the word SORRY, Sorry can repair a lot of things and can avoid a lot of damage, when you offend your spouse or anyone at that, learn to apologize by saying Sorry, it doesn't cost you anything but rather it makes you the strong one.
Ril Kenzo in his song sorry was apologizing to his babe for not being there as expected, for breaking her heart, not showing love, or not being there when she needed him most, he admitted he is wrong and plead that she comes b ack to his life.
Video Directed by "GoodyGotBag" and song produced by Ageless, "Sorry" is one of the biggest songs off his recently released EP – "No Load Am".
Watch and Enjoy the official music video for SORRY below
* TEXT ADS**
◊Cure and Knock Staphylococcus & Other Infectious Diseases out from your Body within 3 weeks --
CLICK HERE
◊Order Ultimate Virtual Soccer Hacks and Secretes to Win 100k Daily --
CLICK HERE
◊Register Your Business Name With CAC and Get it in less than 2 weeks--
CLICK HERE
◊Join our Community and interact with fellow members>>
Click here to join
◊JOIN US @TELEGRAM TO RECEIVE UPDATE
CLICK HERE
◊
◊Grab Ultimate List of Over 100+ Companies That Pays You Up To $2500 To Blog and Post Online ( #3000 Only))-
CLICK HERE
◊Get All Recruitment Jobs Past Questions and Answers--
CLICK HERE
____________________________________________________________________