Top 10 Business Blogs in Nigeria And Everything You Need to Know About Them
With blogging being a vibrant avenue for many Nigerians to get their businesses in front of a huge audience, it isn't any surprising that Nigeria has got a decent number of business-specific blogs.
In all sincerity, Nigeria's business blogs contribute immensely to the understanding of business and entrepreneurship among Nigerians, hence giving them a great shot at starting and running successful businesses.
You may want to find out the leading business blogs in Nigeria and so, we have compiled a well-researched list of the top 10 business blogs in Nigeria and what you should know about them.
---
SMEdigest
This business blog hosts a decent array of up-to-date contents (including posts and photos) concerning business start-up, insurance and entrepreneurship. While SMEdigest lets you have a pleasant user experience, it also guarantees you exposure to fresh information in the areas of entrepreneurship and insurance.
Ventures Africa
Besides being acclaimed as one of Nigeria's pioneer business blogs, Ventures Africa hosts substantial amounts of relevant contents in key areas including innovation, policy, lifestyle and the African business milieu. Perhaps, the impressive status of Ventures Africa is greatly attributable to Uzodinma Iweala, the blog's Editor-in-Chief and son of Ngozi Okonjo Iweala.
Invoice Blog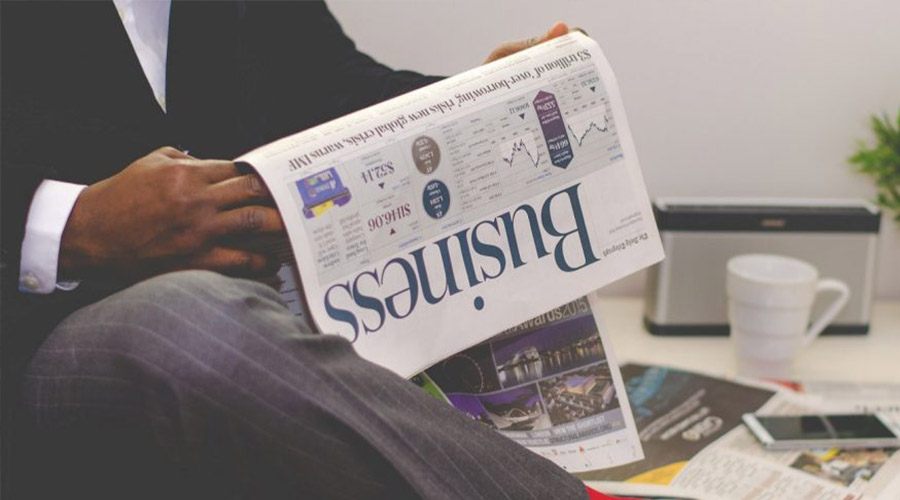 This blog is a facet of Invoice –an acclaimed platform that helps Nigerian business owners to get quick payments for their services through the platform's range of invoicing services. Beneficially, this blog boasts a good deal of contents cutting across entrepreneurship, customer relationship, freelancing and small business management.
SMEbiz info
In consonance with its name, SMEbiz info is a blog that provides up-to-date and clearly structured information about Nigerian small businesses. Perusing this blog, you're certain to find a broad array of informative contents including expert suggestions, guides, feature articles and news articles.
Notably, the contents on SMEbiz info tend to provide you with the knowledge, tips, insight, etc, that will prepare you for setting up and managing a small business of your own.
SMEtoolkit
Particularly, this blog equips you with the informative contents as well as services to help you start a business and grow it. Helpfully, SMEtoolkit helps you realize how you can integrate special requisites (including IT tools and marketing case studies) for business growth.
Utibeetim.com
If you're always willing to read up-to-date news relating to business funding, nothing should stop you from visiting Utibeetim.com. Prettily, Utibeetim publishes the most recent announcements relating to business grants from both private and government bodies. Under the management of Utibe Etim, this blog further renders business plan writing and certain other ancillary services that some people might need for their businesses.
VConnect Blog
This business blog avails readers the opportunity of finding out the interviews conducted with entrepreneurs from a wide-ranging host of business sectors. Particularly, VConnect provides its audience with essential contents mainly concerned with business etiquette.
Abodebusiness.com
If you're on the lookout for expert information concerning how to start a small business, Abodebusiness.com is likely one of the best blogs for you. Starting and running a successful small business might not be as easy as some people think. This, perhaps, is why a blog like Abodebusiness.com is around to provide you with helpful information.
Starta
Starta could be a perfect match for you if you're keen to read well-written contents about top business entrepreneurs across Africa. Being a generous resource, Starta does provide you with a decent number of articles related to business. Particularly, Starta is highly recommended for young Nigerians seeking information that will gear them up for entrepreneurship.
Fidelity Bank SME Blog
Interestingly, this business blog offers broad-ranging business contents which can help readers gain insight into international opportunities, business fund access, etc. More interestingly, Fidelity Bank SME comes with a podcast section which is seemingly an opportunity for listeners to learn from various high-minded business leaders.
Conclusion
Hopefully, you have had some pleasant exposure to the top 10 business blogs in Nigeria. Although some of the listed blogs are new, they have published great contents which should give you a real shot at starting your own small business and growing it.