The Big brother Naija season 5 is back with betway making Don Jazzy and Ebuka their official brand ambassadors. The theme for this BBNaija season 5 is "locked down", and there are lots of characters we are going to see from different housemates. We should be ready to have a fun-filled atmosphere because there will be nothing like a dull moment. Nothing has changed regarding the numbers of housemates in the show.
For this year, the grand prize of N85 million in terms of gifts will be issued out to the winner, there are numerous gifts attached to this prize. The housemates are having different backgrounds such as education, culture, ethnic groups, etc. The most important is how they will interact with one another in the house. One thing is certain in this show among housemate and it is conflict of interest with lots of numerous entanglements.
This BBNaija season 5 is going to last for 70 days, and this is approximately going to be for 10 weeks. Within these 10 weeks, some housemates will be placed on eviction. The housemate(s) with the lowest vote will be evicted from the house. Therefore, every housemate will want to bring or showcase themselves in order to get the audience's attention. We are going to see these 20 BBNaija housemates for this year.
Big Brother Naija (BBNaija) is a Nigerian-owned reality TV show featuring at least 12 participants who live together in their quest for a cash prize worth #60 million to #80million. Previously named Big Brother Nigeria, the TV show conditions the participants to observe certain etiquette to prevent viewers' eviction. This etiquette is usually based on viewers' discretion and opinions since the TV show's viewers reserve the right to determine who should be evicted and who should stay.
The first edition of BBNaija came up in 2006 but following this, the reality show was in abeyance for years until it was eventually revived in 2017. Despite the ongoing coronavirus crisis, organizers are committed to airing the fifth edition of the show without falling short of the premium entertaining feel that viewers have always looked forward to.
---
The Impact of BBNaija
BBNaija has a great "entertainment" impact on the vast population of Nigerian youths. Males and females alike get glued to every edition of the show from its very beginning to the end. Besides availing winners the opportunity of becoming millionaires, the show has brought a number of Nigerian youths into limelight. Obviously, last year's edition of the show brought the duo of Tacha and Mercy Eke (the winner of the show) into stardom.
In terms of following, BBNaija is believed to have gagged the attention of numerous Nigerians with the show raking in over 200 million votes in 2019 –its best record ever since the return to limelight in 2017.
---
The following are the names and brief biography of the 20 contestants in BBNaija season 5, and here they are:
1.      OZO:
The Imo state born, Ozoemena "Ozo" Chukwu (27) is a Consultant and entrepreneur.He graduated with a first-class degree in economics. Ozo is kind of reserved in the way he talks, but he has made preparation to bring something different his fellow housemate will admire in him. Ozo is 27 years old, and his quote is "No boundary with an ounce of hope."
It is no surprise then that when he is not busy consulting or managing his urban clothing line, you'll find him analyzing sports and watching documentaries and TV shows.
When asked; What new habit or skill did you acquire during lockdown? Learning to stay without loud music. One of his greatest achievements is working with a UEFA Federation in Europe
---
2.      Vee:
A young 23-year old dark complexion girl with a calm look and she is ready to make other housemates laugh with her sense of humour. The Great Britain singer is very competitive, and she's here for the grand prize. She is not in any relationship at the moment, and there are chances that she's open to any entanglement from the male folk. Vee's favorite quote is, "Live every day as if it's your last."
3.      Prince:
The dude happens to be the son of a king, and a diligent young man. In terms of his personality, he believes he is both an introvert and an extrovert. The 24 years old can't wait to showcase his dancing prowess to the Friday night party. His major goal is to obtain the money like his other colleagues. Prince's quote is "A good name is better than riches, focus more on being, than getting, because if you become, you will get."
4.      Lilo:
The dietician calls herself a goal-getter and goal-driven person. Lilo doesn't buy the idea of people intruding on her private life and business. One thing you can't take away from her is being in charge. She is definitely going to cause problem in the house since she won't like anyone to ride her, and this is her quote "trust in God."
5.      Trikye Tee:
He likes food, and get disgusted at the sight of proud people. Trikye Tee sees himself as someone who does not fit well with the society. As a result of his outspokenness, he revealed he is sure of having issues with other housemates. The 35 years wants everyone to get ready for his mad dance moves. Trikye Tee's quote is "Nobody is promised tomorrow, make use of the present and live your life to the fullest."
6.      Lucy:
Lucy Essien is a 30-year-old entrepreneur from Lagos. She likes being on her own regardless of the circumstances going on. Lucy is someone who makes the atmosphere of any place she enters to be living with her presence. She is much confident about bringing positive vibes to lighten the mood of fellow housemates. Her quote is "Life is for the living".
Though she is a self-proclaimed simple girl and assures everyone that she is far from average. She believes in fairy tales, and hopefully, Biggie's House will deliver just that for her.
When asked this question;  What new habit or skill did you acquire during lockdown? Making parfait, having tea three times a day, and being without my phone.
7.      Kiddwaya:
Kiddwaya, 27 years old dude, is a party lover who is funny both at the same time. He believes personality and character will be able to marinate the show. He has a great phobia for spiders, and he also revealed his confidence is seen as being arrogant. Kiddwaya's quote is "You never know when your time is up, so you might as well for it".
8.      Dorothy:
She doesn't find herself moving with proud people. The busty queen wants to bring lots of dramas in the house. The 24 years old major goal is for the money, but she is also going to shoot her shot if there is a chance to do it. Dorothy's quote is "Never let anyone see that they get you."
Dorathy Bachor is a 24-year-old entrepreneur from Lagos. She believes she is the only one who should make you smile. Her classiness will definitely prove to be an asset in Biggie's house.
What new habit or skill did you acquire during lockdown? I can sleep for more than four hours. I also discovered the ability to adjust to a new environment quickly.
What are your words to live by? Never let anyone see that they get to you.
What's your biggest achievement? SHOPFORME – the biggest procurement company in Nigeria … Amen.
---
9.      Praise:
The 28 years old is simple, and also a dance instructor. Praise happens to be a foodie like Trikye Tee, and he's mentally ready to bring life in this BBNaija season 5. Praise's quote is "Never stop striving for the best that life can offer. It can only get better."
10. Mathoni:
The fashion entrepreneur is a single mother who loves to listen to good music, and can also speak Swahili. Mathoni believes she is going to find someone who is going to love her. She is 29 years old, and her quote is "You are unstoppable! You have not come this far to stop."
11. Tochi: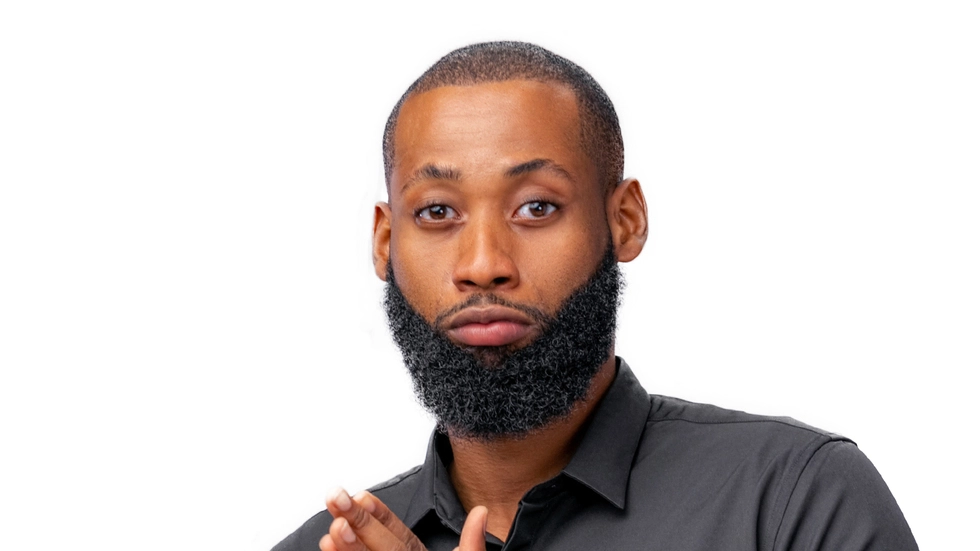 Tochi likes people who are real with their character and personality. He wants to bring entertainment, drama, and certainty to the big brother house. The sole aim of this 28 years old dude is to be real in the house. Tochi's quote is "Work harder, play harder."
12. Ka3na:
The River state indigene believes she is a boss lady in her own world. She loves wealth and detests poverty. Ka3na is 26 years old, and she wants to surprise people in the house. The favourite quote of Ka3na is "Do everything for the life you want and live every day for the life you love."
13. Eric:
Eric is from the Southern part of Nigeria precisely Edo state, and he's ready to have fun in the house. He wants his fans to expect lots of nudity while he's in the house. He is 24 years old but lost his virginity four years ago. Eric's quote is "Thank God for life."
14. Erica:
The actress's intention is to bring in good vibes into the house. There are things she doesn't like such as attention seekers, stress, and people with poor hygiene." She's 26 years old and her quote is "At the end of your life be satisfied because you have achieved your goals, touched many lives, and loved greatly." Ngozi "Erica" Nlewedim (26) is an actress and commercial model from London, England. Erica is the name she goes by and she returned to Lagos after studying screen acting at the Met Film School in London.
15. Bright O:
Bright can speak different types of languages such as Hausa, Edo, Yoruba, and Igbo languages fluently. He is confident that he is coming with the full package into the house for other housemates to see. He is 29 years old and his quote is "Life is too short. Try as much as possible to make yourself happy."
16. Kaisha: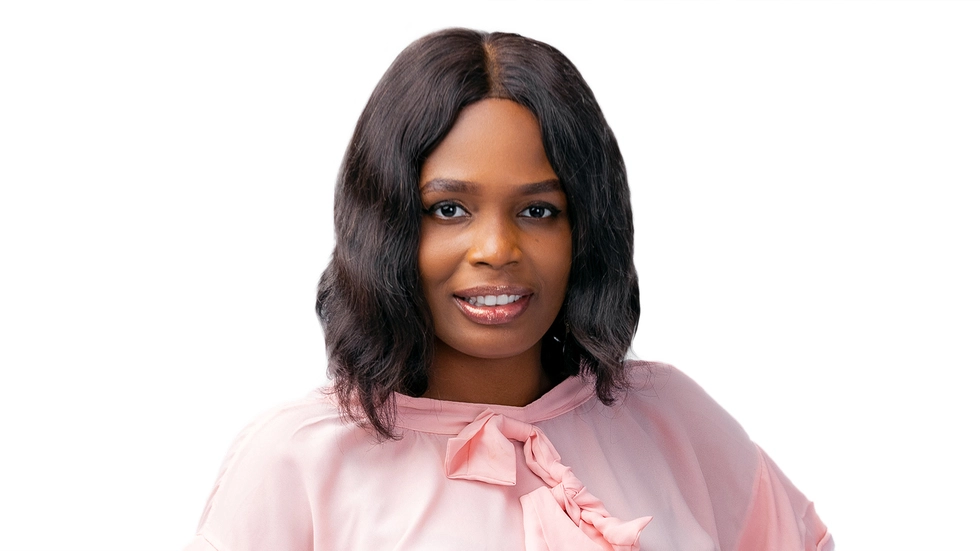 The Sokoto state born is a hard-working lady. She is fond of singing and dancing. She revealed every moment with her won't be dull. Kaisha is 25 years old and her quote is "Never give up; you never know what might happen. Keep trying and keep pushing."
17. Neo:
He is stylish, fashionable, and he is bringing lots of elements to the house such as cruise, vibes, entertainment, etc. The 26 years old wants to find perfect love in the house, and his quote is "Since I no spoil person own, nobody fit spoil my own."
18.  Tolanibaj:
She has a positive mindset that she's bringing to the house. Tolanibaj wants to win the money. The 27 years old is a hard dying fan of Naira Marley, and her quote is "Enjoy your life. Live it how you want because people will talk regardless."
19. Laycon:
Laycon is a Nigerian artiste who likes having fun during leisure time. He wants to bring lots of excitement to the house. He's so optimistic the fans will enjoy his presence in the house, and his quote is "Facts don't care about your feelings."  Olamilekan "Laycon" Agbeleshe is a 26-year-old singer and rapper from Lagos. He's a graduate of philosophy from the University of Lagos who started his musical journey at an early age and has now emerged as one of Nigeria's most promising new school acts. He describes himself as being versatile and able to coin words together to soothe scenarios and moods.
---
20. Nengi:
Rebecca "Nengi" Hampson (22) is an entrepreneur from Bayelsa State, Nigeria. She is a former model and MBGN Top 5 contestant who loves learning new things, having fun, traveling, taking on new adventures, and being true to herself. Nengi, as she prefers to be called, studied communications at the University of Port Harcourt and is a proud Capricorn. She proclaims: "If you want the job done right, give it to a Capricorn. I give 110% of my energy and enthusiasm into everything I do."
When asked; What new habit or skill did you acquire during lockdown? The ability to talk to myself and enjoy the conversation.
Obviously she loves delicacies and traveling from one place to another and BBNAIJA S5 is the best place to show case her raw talents. The 22 years old believes she has something more to offer than her beauty, and her quote is "Live and let live."
---
What Is Wrong with the Timing of 2020 BBNaija?
The ongoing coronavirus crisis is associated with unfavourable circumstances which have had adverse effects on the conduct of activities. Despite that some people consider it unreasonable to convene people for a show like BBNaija at this pandemic period, MultiChoice Nigeria finds it acceptable to conduct the fifth edition of its reality TV show.
Importantly however, the company has given the positive assertion that appropriate health measures will be implemented all through the show. And as such, viewers and stakeholders can bother less about the possibility of endangering the lives of contestants.
---
Conclusion
We strongly believe this well detailed article has satisfied your desire to find out about the Bbnaija Online Show, as well as all Bbnaija Season 5 Contestant you should know about. Whether you have a knack for contesting in the show or not,  or probably your friend, family member or even enemy is participating, you're bound to find this Big brother naija season 5 show entertaining provided that you're a lover of African TV series.
Image credit:Africamagic