If you're really conversant with software tracking tools, you may have heard about apps that let you spy on your boyfriend's or girlfriend's phone, zero in on their mobile activities and find out whether they're cheating on you.
Amongst others, one of the interesting benefits of using the spy apps to be discussed in this post is that your boyfriend or girlfriend doesn't get to know you're monitoring them. Again, you're very likely to see telltale signs that your boyfriend or girlfriend is a cheat because these apps boast powerful features for tracking your boyfriend's/girlfriend's text messages, call logs, social media etc.
Additionally, Since coronavirus became a pandemic, governments across the world have been tempted to lay restrictions on movements, hence preventing many people from plying their businesses thereby increasing the rate of stay at home creating rooms for more eruptions of discord and lies between couples and lovers.
While coronavirus is compelling more and more physical business to close down, the pandemic is yet an eye-opener drawing people's attention to the need for online skill acquisition and one of them is learning tricks on How to Become a Yahoo Boy: Yahoo Boy Formats That Work
Spyera
Spyera comes in two versions and while the mobile phone version charges a price ranging from $150, the PC version incorporates the price breakdown of $70 (for 1 year), $60 (for 180 days) and $50 (for 90 days).
Considered one of the best spying apps, Spyera lets you enjoy a multifaceted tracking method as you're able to monitor your boyfriend's or girlfriend's social platforms including SnapChat, Facebook Messenger, iMessage, Hangouts, BBM and WhatsApp. Besides its amazing social media tracking option, Spyera's other interesting features are gallery tracking, call spy option, SMS tracking and VoIP.
MobiStealth
With MobiStealth, you're sure of stealthily monitoring your girlfriend or boyfriend with the aid of tracking tools such as location tracking, email spying, WhatsApp spyware, BBM monitoring and call tracking.
MobiStealth comes with a number of subscription packages as you can pay $120 to use the online tracker for 180 days, $80 for 90 days and $20 for 14 days. Interestingly, this spying app features a versatile support mode as you can use it on desktop computers, personal computers and various mobile platforms including Blackberry, Android, Symbian and iOS.
Highster Mobile
This spying app is quite different from the other trackers in this post as you're only charged a one-time payment of $70 to start using it. With Highster Mobile, you can be sure of comfortably tracking your boyfriend or girlfriend through a variety of features including multimedia tracking, email monitoring, GPS and call tracking. However, one noticeable downside to using Highster Mobile is that only iOS and Android phones are supported on the app.
Win Spy
Win Spy is a lovely tracking app which charges you the yearly fee of $39.95. The app avails you a comfortable avenue for monitoring your boyfriend's or girlfriend's browser history, SMS, media files, phone recordings, contact details, WhatsApp activities, call logs, etc.
FlexiSpy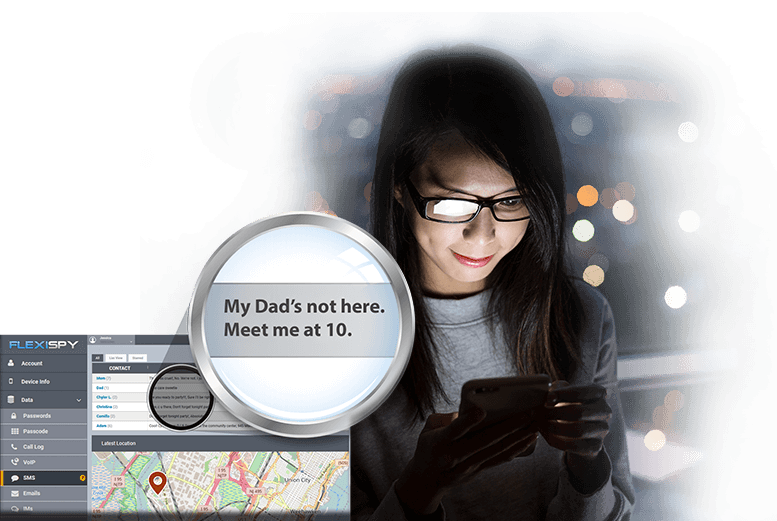 FlexiSpy gives you a real shot at monitoring your girlfriend's or boyfriend's mobile activities via a host of essential features including BBM spy, Viber, GPS tracking, a stealth form and call tracking. Although FlexiSpy isn't supported on laptops and PCs, you can be sure of using the tracking app on other platforms including Symbian, Blackberry, iOS and Android. Just like MobiStealth, FlexiSpy comes with several subscription packages. The app is therefore accessible at the fees of $149 for 1 year, $99 for 3 months and $69 for 1 month.
Conclusion
Spying apps like the ones discussed in this post are just some of the things you need to maintain a comfortable relationship with your boyfriend or girlfriend. Although using any of these apps comes at a price, you can always rest assured that you'll derive some satisfaction that is really worth the price.
Prettily, we've highlighted the tracking benefits you stand to derive from using each of the spying apps on this list. Therefore, it's left to you to simply decide on what option is best suited for you depending on your budget and your preference.
* BEST DEALS & OFFERS*
◊[Easy BET and WIN 100%] Click Here To Get Daily Sure Football Predictions From Team Of Experts. --
CLICK HERE
◊Register Your Business Name With CAC and Get it in less than 2 weeks--
CLICK HERE
____________________________________________________________________