Tottenham vs Liverpool prediction for today 28/01/2021
Match date: 
Thursday, 28 January 2021
Football – England Premier League
Venue: Tottenham Hotspur Stadium
---
Obviously this should be one of the easiest bets of the day. It's a huge match for both Liverpool and Tottenham for numerous reasons. The first reason of course is the anticipated rematch from Anfield where Tottenham could've scored more goals and maybe even win had Mourinho showed more courage, instead they lost it in the dying minutes of stoppage time via Firmino's header.
Since then, Tottenham kind of bounced back and Mourinho found his footing again. The problems with Liverpool's squad are much bigger and that win was actually one of their last impressive results in a while. Jurgen Klopp and his boys simply hit the wall at one point and they were unable to score any goals which is incredible and shocking to see from this same Liverpool squad that won the league and the Champions League.
They finally did score against United in their second recent match against them, however, it was in the FA Cup match, in the league match they could not score against United. Still, they again lost 3-2 and it was another poor result for Jurgen even with a double brace from Salah.
With everything going against Liverpool and with players being in poor form, things are going to get nasty at Tottenham's home stadium. Another big reason for a fierce and combative match between these two has to be the result from Old Traffrod. Sheffield United somehow managed to outplay United and they actually won the match 1-2, lol.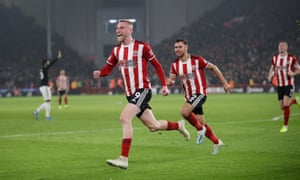 That's a big opening for both teams to get straight back into the title race. City is going to host that same Sheffield that United lost to in just few days, and they'll probably pummel them heavily.
This makes me believe that both Tottenham and Liverpool will try and win this match today, the title is still up for grabs with City having to face some big challenges against some of the top teams. It won't be a cruise for City as most bookies predict with their outright odds.
Seeing such wonderful odds for only four bookings total in the match makes me confident that they will be lower tomorrow. It's a big one for both clubs and with revenge on the line for Mourinho it has to be a match with at least two bookings on each side. United's loss should only improve our chances of winning a bookings bet in this match.
Tottenham vs Liverpool betting tips : Over 2.5
---
* BEST DEALS & OFFERS*
◊[Easy BET and WIN 100%] Click Here To Get Daily Sure Football Predictions From Team Of Experts. --
CLICK HERE
◊Join our Community and forum, discuss and share relevant and useful information daily --
CLICK HERE
◊Register Your Business Name With CAC and Get it in less than 2 weeks--
CLICK HERE
____________________________________________________________________