Tope Olowoniyan is a fast-growing Nollywood actress born into a Yoruba family in southwestern Nigeria on 22nd of December, 1990.
30-year-old Tope, who is best known for acting, doubles up as a model and TV presenter.
In the aspect of TV presenting, Tope has earned herself fame for having served as a presenter at Linda Ikeji TV.
Tope Olowoniyan is well admired for her pretty dispositions (during TV presentation) as well as her great sense of fashion. In 2017, Bellanaija's collection featured Tope Olowoniyan wearing exquisite attire designed by Bibi Lawrence.
In this post about Tope Olowoniyan, you'll find out everything you may want to know about the fast-growing Nollywood actress.
---
Some Exciting Facts about Tope Olowoniyan
On Instagram, Tope Olowoniyan has garnered nothing less than 25,000 followers
At 26, she was already the CEO of a fashion brand. Tope Olowoniyan is the founder of the fashion brand named Jewels BY Tee.
Tope Olowoniyan is based in Nigeria
She is in a relationship with a long-standing partner who is an interior re-modeler cum engineer
Educational Background
Nothing seems to have been written about Tope's elementary and high school education. But facts gathered about the actress' educational background confirm that she is a graduate of English Language.
Tope, while growing up, was passionate about becoming a TV host. In the course of her tertiary education, she supplemented her coursework with courses in Theatre Arts. Having found the courses interesting, Tope soon developed a liking for acting. She, thereupon, enrolled in in-school theatrical groups where she began stage acting.
At the end of her tertiary education as well as youth corps service (NYSC) in Nigeria, Tope was convinced about her strong passion for TV presenting. To gear up herself for great job opportunities as TV presenter in future, Tope opted to further her education. She moved to the United Kingdom where she advanced her academic profile in her chosen field of study.
Acting Career
Tope began acting right from her university days. Narrating her Nollywood journey, the actress revealed that she was already featuring in Nollywood movies (though as a minor actor) before graduating from the university.
At the outset, Tope was meant to take up a number of roles in movies and series. Tope, who began with minor Nollywood roles, is now a popular actress who has played major roles in many (English) Nollywood movies.
It's noteworthy that following her return to Nigeria from the UK, Tope was very keen to get a TV job. But because she could not get a TV job as of then, she chose to heed the words of producers and directors who recommended acting as an alternative. Convinced that an acting job could earn her a living pending the time she'd land her dream job of TV presenting, Tope headed the way of acting.
Tope's Jewelry Business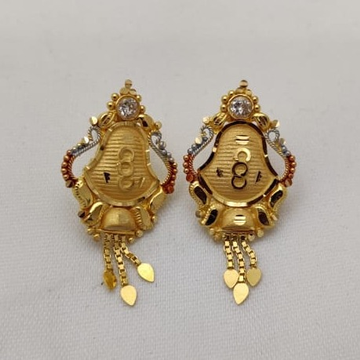 Tope is proudly the CEO of Jewels BY Tee which is a fashion brand that specializes in jewelry. Remarking about her jewelry business, Tope revealed that she is excited to be the CEO of the brand. She also remarked that her successful career has helped her grow in all aspects, including mentally.
Lifestyle
Tope Olowoniyan may not have said much about her lifestyle but from the conversation with her, it is deducible that she embraces the tenet of "live and let live". Confirming this sort of lifestyle, Tope revealed that she addresses life in a positive manner.
Also, she is very much like a conservative fashion addict who is fun-loving and could be very dramatic.
Relationship
Tope Olowoniyan is proudly in a relationship with an interior re-modeler cum engineer. She disclosed that her relationship with him began long before she became an actress.
Movies Featured in
Tope Olowoniyan is a well-sought-after actress who is said to have featured in many projects including regular movies and TV series. Below is a list of some of the movies she was featured in:
Once upon a Lion
Shades of Guilt
African Magic's Tinsel
Single Ladies
Growing Old
Jane the Movie Alter Ego
Everyday People
Origin The Series
Beneath the Smile
Growing Old
Sango
Industreet
April
Jenifa's Diary
Perfidy
Africa Magic's Hush
Victimz
---
Conclusion
Hopefully, you've found what you were looking to know about the successful TV host and Nollywood actress, Tope Olowoniyan. If there's any other thing you want to know about the fast-growing actress, do well to tell us in the comment section below.