Angel BBnaija Biography –Angel Big Brother Naija 2021 Profile, Biography, Age, Education, Investment, Net Worth.
Here is everything you need to know about Angel of the Big Brother Naija season 6 reality show.
Get to meet Angel Agnes Smith and know everything about her by reading this Angel BBnaija Biography.
Angel Agnes Smith is one of the Big Brother season 6 reality show housemates who prefer to be called "Angel" in the house.
The Big Brother Naija season 6 reality show started on the 24th day of July 24th, 2021, with the male housemates being the first to enter the house and the females the following day.
See Other BBnaija Housemates List
Boma
Cross
Emmanuel
JayPaul
Niyi
Saga
Sammie
Whitemoney
Yerins
Yousef
Angel
Arin
Beatrice
Jackie B
Liquorose
Maria
Nini
Peace
Princess
Saskay
Tega
Angel BBNaija Profile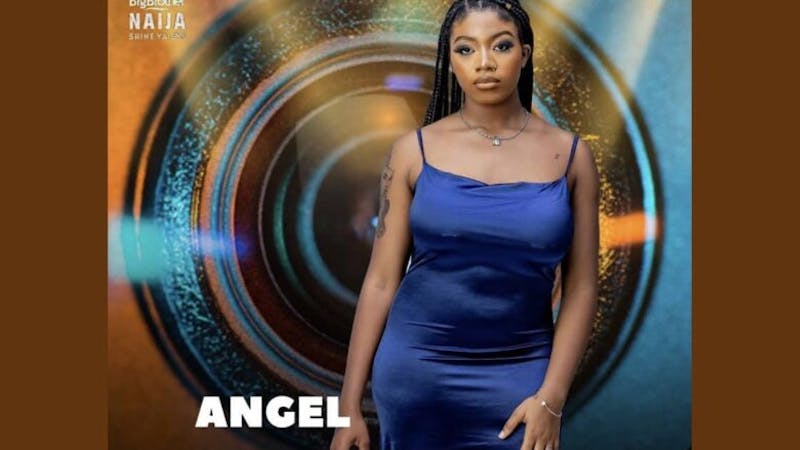 | | |
| --- | --- |
| Name | Angel Agnes Smith |
| | |
| Year of birth | 2000 |
| Known for | Big brother Naija 2021 (shine ya eye) |
| High School | Marywood Girls College, Lagos. |
| University | The University of Lagos. (Did not graduate) |
| Nationality | Nigerian |
| State of Origin | Akwa Ibom state |
Angel Agnes Smith is a Big Brother season 6 female housemate (shine ya eye). After the female housemates were revealed on July 25, 2021, BBNaija Angel became the first female to enter the Big Brother house.
The 21-year-old housemate defines herself as a drama queen who enjoys having a good time. BBNaija Angel claims that she treats people according to how they treat her.
BBNaija Angel also claims to despise conflict, even though she is sometimes the source of it. Angel BBNaija is an outspoken feminist who despises it when others take advantage of her.
Angel was born in the year 2000 to parents who lived in London. Angel is from the Nigerian state of Akwa Ibom. Her parents lived in London, and she lived in Nigeria.
BBNaija Angel attended Marywood Girls College in Lagos before transferring to the University of Lagos (Unilag) for around two weeks. During that time, however, she never attended a lecture.
BBNaija Angel attended a remote high school and was subjected to parental and school pressure. According to her, a score of 96 is required to receive an "A" at Marywood Girls College in Lagos.
Angel of BBNaija dropped out of Unilag without her parents' permission. According to BBNaija Angel, who spoke about her life on the Big Brother show, she dropped out of university due to pressure.
After that, BBNaija Angel enrolled at a British foundation college to study mass communication, but she dropped out.
BBNaija Angel's struggle with suicide and depression
BBNaija Angel's life has not been easy. BBNaija Angel blamed her academic troubles on her mother's high expectations and pressure.
BBNaija Angel began self-harming at the age of 14 and has struggled with depression.
BBNaija Angel's relationship status
Before entering the residence, the 21-year-old was in a relationship. Angel of BBNaija told the heartbreaking story of her first boyfriend's death in 2019.
In regards to her relationship status, BBNaija Angel says she is "single and ready to mingle." BBNaija Angel has stated that she is not ready to commit to a serious relationship until she has recovered from her boyfriend's death.
BBNaija Angel's hobbies and dislikes
BBNaija Angel began writing when she was 14 years old. Writing poetry, watching movies, and napping are some of BBNaija Angel's favorite pastimes. Angel also enjoys telling stories and meeting new people.
The reality star wants to use her writing talent to write and produce movies, which is one of the main reasons she auditioned for BBNaija.
People with pretentious personalities irritate Naija Angel. The reality personality also enjoys tattoos and piercings, with about 11 tattoos and two piercings on her body.
Naija Angel has a distinct dress style, which she thinks is to blame for people's negative perceptions of her.
BBNaija Angel's net worth
We have yet to verify BBNaija Angel's wealth and net worth source. Stay tuned for more updates and information.